Based in Oak park CA
The SURF CITY ALLSTARS is a band of ex-Beach Boy musicians and singers. We have affordable line ups as 3, 4, or 5 pieces. Original Beach Boy Al Jardine and Original Beach Boy David Marks are additional stars for an extra fee. Dean Torrence of Jan & Dean is also an addition...
Based in San francisco CA
The Hiwatters are a San Francisco Bay Area Classic Surf Music Ensemble. Formed during the stormy winter of 2006 under harsh conditions, The Hiwatters exude the power and majesty of the ocean's roar. Vintage surf guitar classics peppered with modern driving rhythms. Drenche...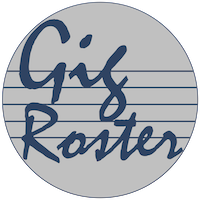 Based in Manchester NH
We are a three piece rock band.  We play covers and original music that varies in style along a surf music, blues rock, to jam gradient.  We compact our own version of a rock N' roll jamband, into a fun show of three piece talent.  Currently local to the greater Manchester are...